David Garnett Bursary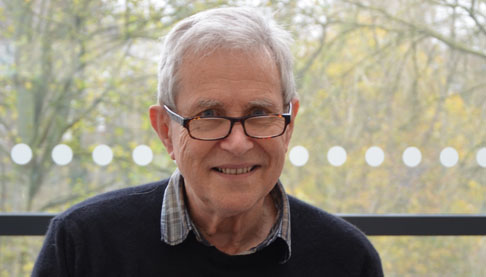 A good education can help people to meet their potential and live their dreams and we, at Two Rivers Housing, want to help our tenants achieve their goals if we can.
That's the purpose behind the Two Rivers Housing David Garnett Bursary, set up in honour of our retired Chairman (pictured) to support tenants who may want to improve their lives through training and learning.
A total of up to £1,000 is available per year to support one or more of our tenants – or their immediate family who live with them at the same address – to follow a course or study which could improve their work or career prospects.
This might be a single day or week-long training course or a longer period of study which leads to a qualification, or it could be used to cover the cost of books, travel, accommodation or child care, which makes it easier to attend the training.
We may also be able to help with some practical aspects, such as CV or interview preparation or providing work experience at our offices.
So far the David Garnett Bursary has given support which includes:
We will also be supporting them in other ways by using the skills, knowledge and connections of the Two Rivers Housing staff and friends.