Handyperson Plus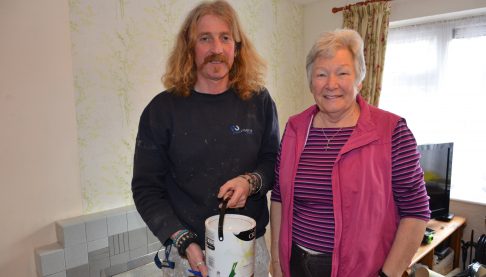 Please note our Handyperson service is currently unavailable. For the latest updates on our services please visit our Coronavirus information page.  
We offer a basic – and free – Handyperson service to all our tenants but, if your DIY challenge extends beyond the scope of this, you can pay a small fee and upgrade to Handyperson Plus.
Handyperson Plus gives you the benefit of the following help:
Grass or hedge-cutting.
Garden clearance.
Interior decorating.
Plumbing in a dishwasher or washing machine.
Installation of an outside tap.
Fitting internal doors. (We can supply the doors and fittings too, if required.)
Erecting fencing or gates.
Contact us for a free, no-obligation quote and let our Handyperson turn your potential DIY disaster into a delight!
Further information is available in our Handyperson services leaflet, which can be found in the 'Library'.
Testimonials
"I am ever so pleased with the work and will definitely be using the service again. Karl, the Handyperson, was very friendly and did a wonderful job of the garden."
Nina Buffin, tenant