Money advice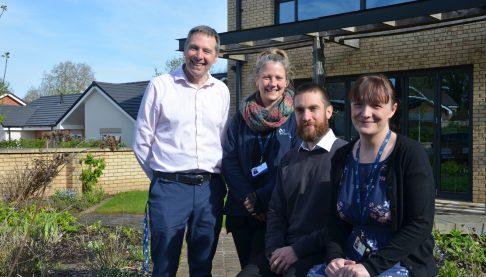 Running a household can be an expensive business. It's not just making sure you've got your rent covered, but the cost of fuel, food and clothes is always going up, and that's before you can even think about paying for a fun day out or saving for a holiday.
If you're finding it hard to cope, you may find the free and confidential advice offered by our experienced Welfare, Benefit and Debt Advisors Gwyn, Rebecca and Martin could help you to make sense of your income and your out-goings. You can watch a short film which explains a bit more about their role by clicking here.
In just one year, they helped to claim more than £1 million in benefits and managed debt repayments on behalf of Two Rivers tenants. They set up affordable payment plans, put together monthly budgets and applied to charities for one-off awards on behalf of our tenants.
Take a look at our flyer for examples of how we might be able to help and, if we're not able to advise on your situation, then we will try to find another organisation that can (see some examples under 'Downloads and Links'). You may also find our budget worksheet and Citizens Advice budgeting tool useful.  For further information and guidance have a look at our Problems paying your rent leaflet in the 'Library'.
There are also many charities offering support and help to make your money go further. We've included details on a few in our Charities and support services flyer, also in the 'Library'.
If you would like to see if they can help you, send an email to WBDATeam@2rh.org.uk or contact us by phone to book an appointment, either in your home or at our office.
Check your benefits
The Welfare Reform Act 2012 has led to changes in the benefits system, and more are still to be introduced. Further information can be found on the Government website.
The Turn2us charity has an online benefits checker that is easy to use and will help you to work out if you're claiming all the benefits you are entitled to. Just make sure you read the terms and conditions before you start.
If you would like some help with this, please contact us and speak to one of our Welfare, Benefit and Debt Advisors.