Finalists in three national awards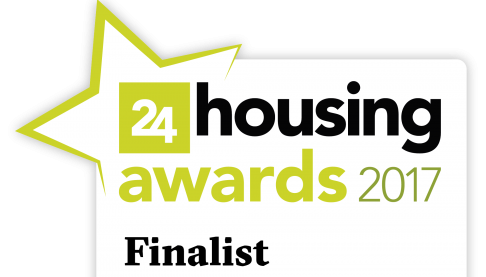 Two Rivers Housing tenants and staff have been shortlisted for three separate national honours.
The 24 Housing Awards are held every year, to "˜celebrate the very best that the housing sector has to offer' and to "˜recognise outstanding organisations and individuals who have demonstrated their ability to thrive in the new housing landscape'.
The nominees are:
The tenants at Parkside in Coleford, who could never be accused of letting the grass grow under their feet! With an average age of 74, this active, self-sufficient group of people living in 44 bungalows focuses on living life to the full, raising money for charity and their own activities and getting fully involved with the wider community where they live.
The Parkside residents have been nominated in the "˜Community achievement' category.
The TRH Welfare, Benefit and Debt Advice team, which supports hundreds of tenants every year, helping them to manage their finances, claim the benefits they are entitled to and apply for grants. The team of three secured over £1 million worth of new and back-dated benefits and grants for tenants last year, issued an increasing number of food vouchers and supported Holiday Club events.
The team has been nominated in the "˜Welfare wise' category.
Welfare, Benefit and Debt Advisor Gwyn Yarlett, who is not only highly valued by the tenants she helps personally, but she regularly comes up with great new ideas, some of which benefit many more people. She devised the popular Holiday Club to help feed and entertain tenants' children during the school break, she arranged for a recently-bereaved young boy to have a much-needed holiday, funded by a local charity, and she won support for funding to help tenants lodge appeals over their benefit claims.
Gwyn has been nominated in the "˜Housing Professional' category.
"We are very proud of all our finalists," said Rachel Smith, Head of Housing at Two Rivers. "They will face tough competition from housing providers right across the country, but they have done incredibly well to make it to the final, and they are all worthy winners in their own right."
They will find out if they have been successful when the winners are announced at a presentation evening in Coventry on 12 October.
In 2014, Two Rivers Housing reached the final of the same awards, and was "˜Highly Commended' in the "˜Community achievement' award for its work with helping the Blakeney community to improve its amenities.