Extreme weather conditions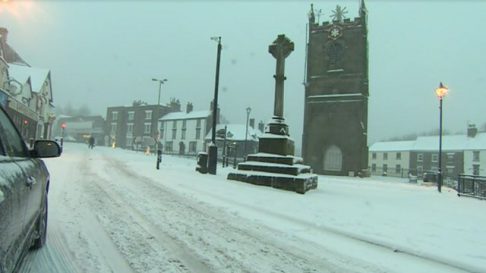 As we all know, the country has faced sub-zero temperatures, travel chaos and heavy snowfall over the past couple of days.
We understand some tenants are experiencing problems with their heating and whilst we, and our contactors, are doing everything possible to attend emergency call outs, the dangerous conditions on the road are making this extremely difficult.
Whilst we want to ensure our tenants stay warm we also need to ensure the safety of our engineers so there will be a longer than normal wait for repairs to be carried out and many will run into the following day.
A large proportion of the heating issues are relatively simple to fix and involve a frozen condensate pipe which most tenants will be able to resolve themselves with some warm water. Please see the links below for further details.
Defrosting a condensate waste pipe (Please note: Only try this if the pipe is at ground level and NOT with boiling water):
https://www.youtube.com/watch?v=9tWUv7oHXOs
Many of our boilers are Worcester Bosch boilers, so their YouTube channel is very useful:
How to safely unfreeze a frozen boiler condensate pipe: https://www.youtube.com/watch?v=UF4deX65Ors
Preventing and thawing condensates: https://www.youtube.com/watch?v=sQ5Z509e8cQ
Please bear with us through these unusual weather conditions and the need to ensure everyone, whether tenant or staff, stays safe.