Keeping children safe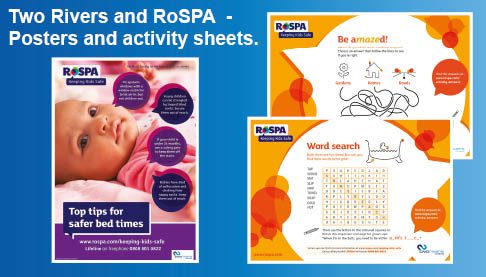 More than two million children under the age of 15 experience accidents in and around the home every year, for which they are taken to accident and emergency units. Many more are treated by GPs, parents or carers.
Those most at risk are aged 0-4 years and falls account for the majority of non-fatal accidents. Increased awareness, improvements in the home environment and greater product safety can help to prevent these from happening.
We are encouraging parents and carers to download free posters covering top tips for safer bed times, bath times, meal times, play times and travel, as well as activity sheets including safety-themed word searches, spot the difference and colouring sheets. Working in partnership with RoSPA we want to make sure that parents have the skills and knowledge necessary to help prevent accidents involving children.
Click on this link to see the posters and activity sheets available: https://www.tworivershousing.org.uk/custom-content/uploads/2017/09/Keeping-children-safe-activity-sheets-min.pdf