Hayley Selway to become our next Chief Executive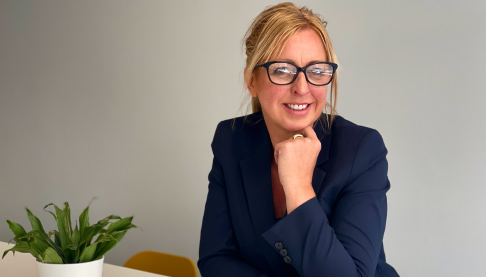 We are delighted to announce that Hayley Selway will be joining us as Chief Executive in December 2023.
Hayley joins us from Cardiff Community Housing Association (CCHA), where she has held the position of Chief Executive since early 2019. During the last five years, she has overseen the transformation of CCHA, creating a top performing, values driven, housing association in the heart of the Welsh Capital.
Championing a culture of collaboration between the organisation and its tenants, Hayley has embedded exceptional standards for customer care and health and safety. She has led the team delivering tenant-led improvements to its core services, strong governance and financial performance, and ensuring that customers remain at the heart of the organisation.
Throughout her career, Hayley has focussed on key areas that deliver service improvements, build strong, customer-focussed cultures, and deliver meaningful tenant engagement. Prior to taking on the Chief Executive position at CCHA, she was Executive Director for People and Places at Taff Housing Association. She has also held senior roles at Tal Calon Community Housing, Vale of Glamorgan County Borough Council, and Blaenau Gwent County Borough Council.
Yvonne Leishman Group Chair of Two Rivers Housing, who led the search for its new Chief Executive, said: "We are delighted that Hayley will be joining us as our new Chief Executive. She is passionate about social housing at a local level and has a track record for creating strong, customer-focussed organisations.
"I am confident that through Hayley's leadership, Two Rivers Housing will thrive and continue to ensure that families in our communities have warm, safe, affordable homes for many years to come."
Hayley, who will join the Two Rivers Housing team in December, added: "I am absolutely thrilled that I will be working with Two Rivers Housing. The association has a fantastic reputation, under the leadership of Garry King, for delivering great services and building affordable homes throughout the Forest of Dean and the wider Gloucestershire area.
"I will start my Two Rivers Housing journey towards the end of the year and am excited to build on the impressive legacy established by Garry and the team."
Hayley will replace Garry King who will step down as the Group's Chief Executive at the beginning of next year, having held the position for more than 20 years.