Join our new Tenant's Voice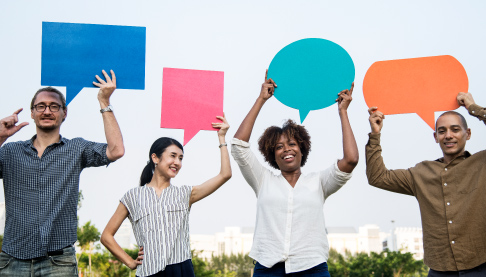 We are looking for people with a passion for social housing, who want to make a real difference in their communities.
Do you have great ideas on how we can improve our services?
Do you want to learn new skills, and gain valuable experience?
Are you passionate about improving things for all our customers?
If so, we want to hear from you.
Our new Tenant's Voice will work with our team to review and improve our services, co-design new services for our tenants, and help make sure that tenants remain at the heart of our organisation.
We will provide free training and support to help you provide constructive feedback, review our services, and hold us to account – ensuring that we deliver on our promises to customers. This really is a great opportunity for people that want help drive change for the benefit of our customers and the communities we serve.
Find out more
If you are interested in the role, please read our Tenant's Voice Information Pack. This outlines the role and your commitment as part of our Tenant's Voice.
You can also contact our customer engagement team, who will be happy to talk to you about the role and what you can expect.
Ready to apply?
If you've read the pack and want to be part of this exciting new tenant led group, please complete the application form, and send it to:
Community engagement team, Two Rivers Housing, Rivers Meet, Cleeve Mill Lane, Newent, Gloucestershire, GL18 1DS.
email: communityengagement@2rh.org.uk
Or call our team on 0800 316 0897
Please send your applications to us by Friday 6 October 2023.
Other ways to get involved
If Tenant's Voice is not for you, there are still lots of way to get involved. Your thoughts and opinions, good and bad, are important and we are always happy to hear from our tenants. You can get involved in any of the following ways:
Join our Your Views Facebook Group
Share your feedback via our website
Register to take part in one of our focus groups
Register to be a Tenant Inspector
Complete a survey or quick poll
Join our communications group
If you'd like to know more, get in touch with our community engagement team using the information above – we can't wait to hear from you!