Grass cutting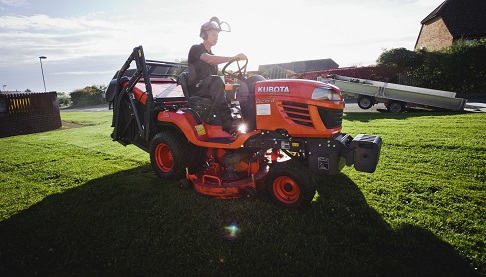 Many of the areas around our properties have communal green space which the whole community can enjoy and benefit from.
We maintain these areas all year round by cutting the grass, pruning shrubs and keeping the weeds under control, and the cost is shared between tenants, private owners who bought their home from us after 2003 and leaseholders who live in the neighbourhood. The service is delivered on our behalf by Centigen Facilities Management.
The level of grass-cutting service provided depends upon the type of home in each area:
Most people benefit from a 'standard' cut where the cuttings are collected for the first eight cuts at the beginning of the season, they're left in place for the next seven cuts in mid to late summer, and are collected on the final cut of the year.
HomePlus residents pay extra for an 'enhanced' cut when the grass is cut and collected every two weeks.
Areas where our homes are out-numbered by home-owners (who do not contribute towards the cost of the service) receive a 'reduced cut-and-drop' four times a year.
During the winter months, we focus on trimming trees, shrubs and hedges, collecting fallen leaves, spraying moss and weeds, power-sweeping, turfing and litter-picking.
Some of our tenants are estate 'monitors' who check the quality of service and report any issues they find.
To see which type of cut you receive in your area:
Open the 'Grass cutting index' (either as an Excel spreadsheet or pdf), find where you live and make a note of the map number in column A.
Open this link, put the map number in the box and 'submit'.
Alternatively, you can use this page to find the areas close to where you live and their respective map numbers.
If you have any questions about the service you receive, please speak to your Neighbourhood Housing Advisor in the first instance.